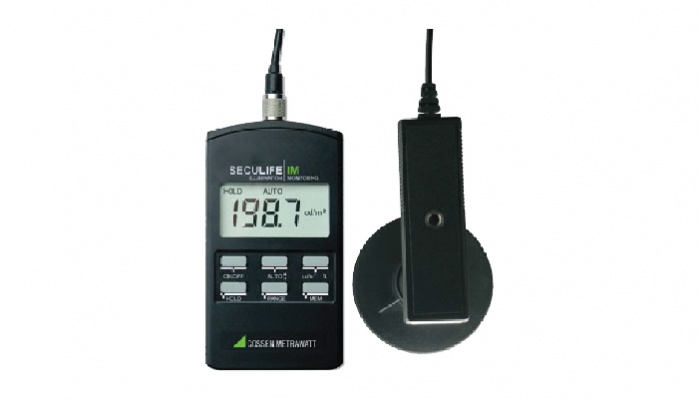 Benefits:
Monitor screen luminance can be precisely measured and documented with the help of the SECULIFE | IM precision measuring instrument.
This high precision luminance meter for contact measurements is assigned to class B in accordance with DIN 5032-7, appendix B of IEC 13032-1 and CIE 69. It measures the perceived brightness ofluminous surfaces in candelas per square meter (cd/m²) or foot-lamberts (fL)
Excellent matching to the spectral brightness sensitivity of the human eye V(λ) is highly precise with minimal deviation of just f1' < 3%, which is significantly better than specified in the standard.
The included adapter disc protects the meter from light leakage from the side during measurement, and the velvety coating prevents scratching of self-luminous and transilluminated surfaces.
In industrial, commercial and service applications, luminance can be measured at monitors of any type, TV screens, light tables, trough luminaires, illuminated advertising surfaces, traffic signs and viewing screens.
Product Information
Features
Automatic and manual measuring range selection
Measured value memory
USB port
For contact measurements