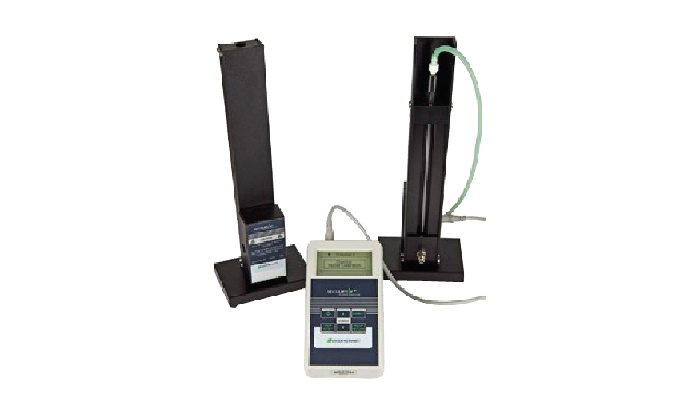 The SECULIFE | IF+ is intended for testing the flow rate values of intravenous infusion pumps, in order to assure flawless functioning.
All tests are controlled by a microprocessor which calculates and displays the results.
The fluid path is free of obstacles, which makes cleaning easy. The tubing is made of plastic instead of glass, thus making it more rugged. The cables and chambers are replaceable.
Product Information
Specifications
Simultaneous testing of two infusion pumps
Two chamber sizes (3.5 and 35 ml)
Ranges: 0 to 999.9 ml per hour and 0 to 9999 ml per hour
±1% deviation from the measured flow rate value
Digital calibration – no potentiometers to adjust
Sealed fill-level sensors
Manual or automatic test start can be programmed