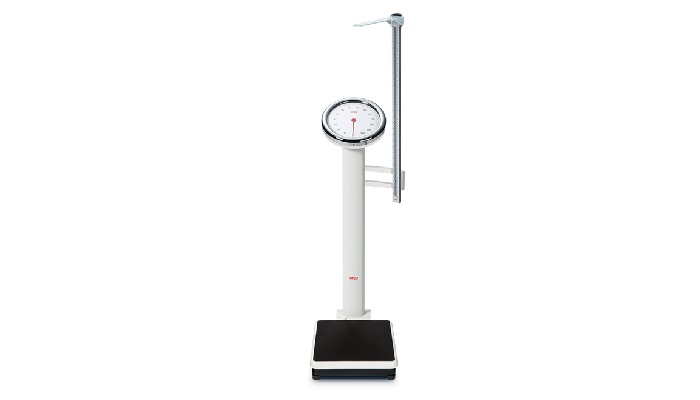 Mechanical column scales with large round dial
This new circular balance has properties that are tried and tested by seca over several decades but still modern today. The seca 786 is always ready for use because it needs neither electricity nor batteries. The robust scale determines weight quickly, accurately and conveniently. It is manufactured in accordance with seca top-quality standards, as expected from the world market leader in medical weighing and measuring. 
Product Information
Features
With hip-high column for easy read-out.
With large black platform.
Ready for use without electrical connection or battery.
Integrated transport castors.
Specifications
Capacity: 150 kg
Graduation: 500 g
Dimensions (WxHxD): 295 x 910 x 500 mm
Weight: 6.9 kg
Optional: measuring rod seca 224 seca 786: Classic highlight in weighing technology. T his new circular balance has properties that are tried and tested by seca over several decades but still modern today. The seca 786 is always ready for use because it needs neither electricity nor batteries